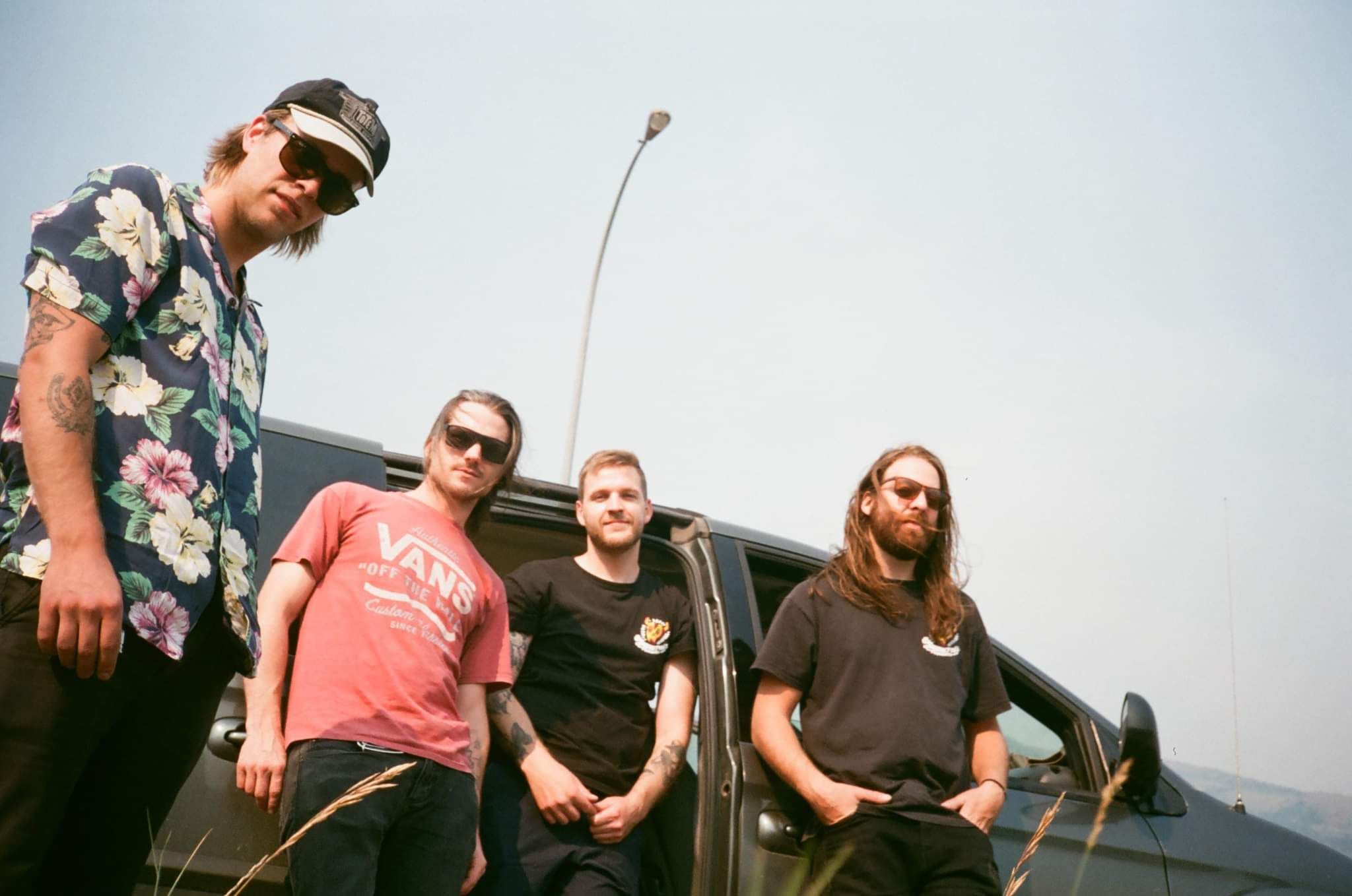 "On their full-length debut, this slick, ready-for-FM four-piece sound like a tamed, de-punked Pup, with the roots and rockabilly of Guadalcanal Diary, and the pure '90s alt-rock earwormery of acts such as Better Than Ezra. It's catchy, it's cool and it doesn't chase away an audience, it welcomes one, with open arms. Nothing wrong with that." Mike Bell, The YYSCENE
"high-octane energy, razor-sharp instrumental hooks and infectiously frenetic choruses." Tim Kalinowski, AirdrieToday.
"They relish in the folk roots that exist throughout the city while carving their own pathway. If you're interested in pop rock or are curious about the range of music Calgary has to offer, NIKU is the way to go." Sheroog Kubur, The Gauntlet.
"If the Strokes, Weezer, and Pavement had an aural lovechild, it would be christened as NIKU. Some bands exhibit hunger, NIKU is ravenous enough to swallow you whole." Amelia Vandergast, A&R Factory.
"Canadian band NIKU sound like they pick the shortest route to a great rock tune on the single Float Away. Isn't this what all great folk-punk artists do, really? While others are busy finding just the right guitar pedal, an ideal amp, and the perfect, fancy chords, they know that great energy and powerful melodies are enough to make believers out of an audience."  Eduard Banulescu, Alt 77.

 
Get ready to experience the raw, unbridled energy of Calgary's hottest post punk, power pop band - Niku. 
Comprised of highly skilled musicians Hunter Hansen - guitar/vocals, Jordie Potekal - bass/vocals, Erik Jurgens - lead guitar, and Connor Muth - drums. Niku's infectious sound and electrifying live performances are taking the Calgary music scene by storm. Deriving influence from 90's-esk groups like Weezer, Violent Soho, and Marcy Playground, Niku finds an avenue to to showcase their Calgary sound for thousands of Canadians every year since their formation in late 2019. 
In late 2022, Niku released their highly anticipated self-titled debut album, produced by the acclaimed Casey Lewis. The album showcases the band's unique blend of pop hooks, gritty punk riffs, and garage rock swagger. With standout tracks like Waking Up, Follow, and Heat Rays, Niku's debut album is an instant classic that leaves listeners hungry for more. 
But the band's success doesn't stop there. Currently, Niku is busy writing and demoing their sophomore album, and fans can expect even more explosive, genre-bending music from this talented group of musicians. 
Niku's live shows are not to be missed. With a dynamic stage presence that's equal parts playful and fierce, the band's energy is infectious and will leave you breathless. Whether playing to sold-out crowds at local venues or supporting national acts like The Beaches and Grandson, Niku always brings their A-game. 
But Niku's talent doesn't stop at their music. The band is dedicated to making a difference in their community, regularly volunteering their time and resources to local charities and causes close to their hearts. Their commitment to giving back is just one more reason to love this talented and passionate group of musicians. 
So get ready to join the Niku movement and experience the exhilarating sound of Calgary's hottest new band. With their unstoppable talent, dedication, and passion for music, Niku is a force to be reckoned with in the Canadian music scene.