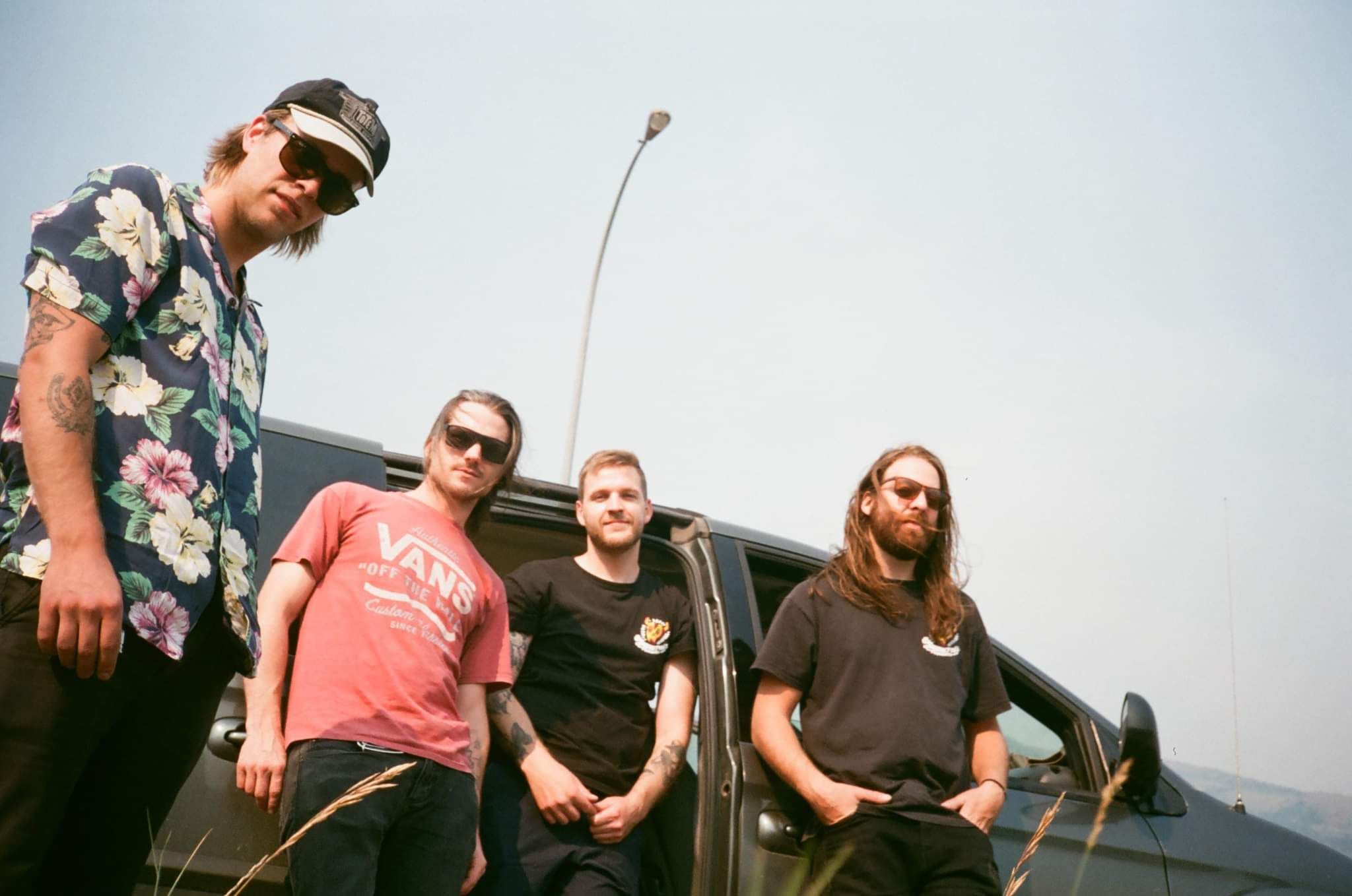 "If the Strokes, Weezer, and Pavement had an aural lovechild, it would be christened as NIKU. Some bands exhibit hunger, NIKU is ravenous enough to swallow you whole." Amelia Vandergast, A&R Factory.

 
"Canadian band NIKU sound like they pick the shortest route to a great rock tune on the single Float Away. 
Isn't this what all great folk-punk artists do, really? While others are busy finding just the right guitar pedal, an ideal amp, and the perfect, fancy chords, they know that great energy and powerful melodies are enough to make believers out of an audience."  Eduard Banulescu, Alt 77.

 
NIKU is a Calgary, Alberta-based outfit that founded in November 2019. With only a short window to make an on-stage impression before the pandemic hit in 2020, they still established themselves as a live act not to be missed. 
In their new formation, NIKU is Hunter Hansen (guitar, vocals), Erik Jurgens (lead guitar, vocals), Jordie Potekal (bass, vocals), and Connor Muth (drums). The lifelong friends and seasoned artists were formerly members of their old project, The Northern Coast (Calgary); before they branched off to create their signature amalgamation of pop-rock, post-punk, garage rock, power pop and garage pop. 
While many bands lamented during the 2020 lockdown, Calgary, Alberta-based alt-rock outfit NIKU were hard at work recording, writing and overhauling their sound. The first fruits of their labour, 'Float Away', is due for official release on July 15th, 2021. The lyrics inspire you to lose control and leave your neurosis at the door; the high-energy instrumentals make it non-optional. 
With plenty of new singles locked, over-driven and loaded, NIKU is primed and eager to bring their new material to live stages across western Canada and beyond. 
While each new single is a unique amalgamation of alt-rock elements, consistency can be found in the high-octane energy, razor-sharp instrumental hooks and infectiously frenetic choruses. 
Their seminal upcoming album, produced by Calgary's legendary producer, Casey Lewis, is due for release later in 2021.